Since the Pastoral Plan was finalized in June 2015, we have made considerable efforts to implement strategies outlined in the plan.  Since July 2016, we have revamped our efforts and in consultation with the leadership bodies of the parish (Pastoral Council, Finance Council and Pastoral Staff) we will continue the prioritization and implementation process. The final plan can be read by clicking on the link at right.
This Plan was the result of seven months of Study Groups with the Best Practices for Parishes materials. The study groups were followed by three months of work by a writing committee comprised of Fr. Craig Forner, Sabrina Harper, Judith Greenalch, Deacon Rich Foley, Liz Vugrinecz, and David Rolandelli.
At the April 2015 Convocation, small groups reviewed each of the seven themes. Revisions to the plan will be made and prioritization of the goals and strategies of the plan are the next steps.
---
Best Practices for Parishes: A Pastoral Planning Process for St. Matthias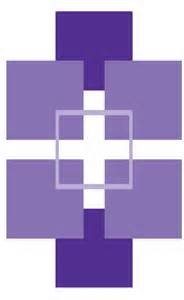 In 1992, the United States bishops provided a framework for Catholic evangelization in this country in their document Go and Make Disciples: A National Plan and Strategy for Catholic Evangelization in the United States. Since the election of Pope Francis, and his message to Catholics to "bring our faith out of churches and into the streets", there has been an increased excitement about this effort. Our parish community, like all parish communities, is called by the Lord himself to strive for excellence in the way we witness to our faith and serve others. Many things we do very well here at St. Matthias. However, in honesty, we have to admit that we are weak in other areas and some needed ministries are not present at all. For 7 months, beginning in June 2014, we engaged in a process by which identified our parish's strengths and weaknesses and then formulated a parish pastoral plan which will guide us into the years ahead.
We began this process with a Parish Convocation on May 18, 2014. About 60 members of the parish community were in attendance for the Convocation. Follow the link to read Fr. Craig's keynote address from the 2014 May, Convocation Talk.
Our study groups examined seven areas of parish life.
Prayer & Worship
The Best Practices for Parishes: Prayer and Worship component addresses these categories:
Priority in Parish Life
Formation for Liturgical Ministers
Catechumenal Liturgies
Infant Baptism and Confirmation
Eucharist: Environment
Eucharist: Ministers
Eucharist: Music
Eucharist: Ritual
Other Eucharist Contexts
Reconciliation and Anointing
Marriage
Christian Burial
Prayer and Spirituality
Justice & Charity
The Best Practices for Parishes: Justice and Charity component addresses these categories:
Spirituality of Justice and Charity
Formation in Justice and Charity
Justice and Charity in the Liturgy
Justice and Charity: Collaborative Relationships
Parish Participation in Justice
Parish Participation in Charity
Parish Participation in Solidarity
Parish Finances and Commitment to Justice and Charity
Community Building
The Best Practices for Parishes: Community Building component addresses these categories:
Pastoral Planning
Pastoral Council
Communications
Small Christian Communities
Social Opportunities
Neighboring Parishes, the Diocese and Beyond
Relations with Other Communities
Catechesis
The Best Practices for Parishes: Catechesis component addresses these categories:
General Features
Areas of Special Emphasis
Program Administration
Catechists
Learners
Leadership
Parish as Learning Community
Stewardship
The Best Practices for Parishes: Stewardship component addresses these categories:
Spirituality of Stewardship
Stewardship Formation
Everyday Ecology
Global Stewardship of the Earth
Sacrificial Giving
Fiscal Management
Parishioner Involvement in Ministry/Mission
Leadership Development
Management/Human Resources
Ministry to Family and Pastoral Care
The Best Practices for Parishes: Ministry to Family and Pastoral Care component addresses these categories:
Domestic Church
Marriage Preparation
Marriage Enrichment
Non-Traditional and Special Needs Households
Pastoral Availability and Support
Pastoral Counseling and Spiritual Direction
Sick and Homebound Persons and Bereavement Ministry
Crisis Intervention
Minority and Diversity Issues
Evangelization
The Best Practices for Parishes: Evangelization component addresses these categories:
Evangelization: The Parish's Deepest Identity
Parish Support for Living and Sharing the Faith
Parishioner Participation in Faith Sharing
An Environment of Hospitality
Outreach to Seekers and Inactive Catholics
Extending Invitations
Ecumenical and Inter-faith Relations
Discipleship in the Word